-55%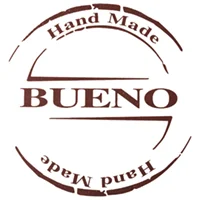 "Bueno Shoes" shoes sale online!
The "Bueno" brand is produced in Turkey since 1950 and began as a small workshop for the processing of leather and leather, and today is a great company that distributes quality shoes in more than 30 countries worldwide.
Partly as a handmade product that comes in a small shop that works hide in a wise, a job handed down for generations that gradually, year by year evolves and improves maintaining its craftsmanship.
The shoes are of excellent quality and are characterized by the genuine leather uppers and linings, but especially for a process that ensures optimal comfort for the wearer. It is in fact a shoe suitable for all ages through a wide and varied collection, which encompasses the shoe fashion to that sport.
Bueno shoes has created a style all personal and particular that has had so much success in Asia, in Europe, and has been exported to 27 countries around the world: In Russia, are particularly appreciated for their quality and craftsmanship. The mission of this company is to export shoes with an excellent quality handmade Price by Turkish artisans, around the world, continuing to grow more and more as a firm indicator of quality and style.
Meet the needs of all women with healthy shoes, comfortable, high-quality blending craftsmanship and advanced technology, offering customers with high-heeled shoes, leather sandals low, sandals with wedge heels and more.
colored bands that wrap around the foot making him breathe, non-slip soles and insoles that adapt to the foot making the pleasant and the innovative outfits walk, here are the Bueno sandals low! But also many colorful wedges with ankle straps and colorful cork or upholstered in fabric to wear with skirts gypsy style! And yet elegant shoes to wear with jeans for a touch of class to a simple and functional look. Bueno shoes offers many possibilities and choices, especially thanks to the many shades of colors that make the combinations easy! If you need advice and tips on how to match the Bueno footwear with bags and accessories, write us, we will respond in real time to your