-30%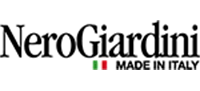 Men Jackets on line
The mens jackets are an important product in the male wardrobe, that you absolutely can not do without and that you submit, as well as useful in many occasions, even necessary for the various seasons to deal with. Once the tailored jacket was the one that was fashionable and the emblem of sophistication and style: times have changed, and the jacket has followed a natural evolution, though, after so many times when we tried to overturn her appearance and give it the informal cut, tailored jacket becomes a top of the masculine look, essential for having a flawless and perfect style. As you might guess, jackets men from the right fit never set, and here are the heads ideal for wear on all occasions and give tone to any combination, even to a simple jeans and t-shirt. Commercially available many models, and in addition to tailoring men's jackets, are also proposed blazer, chic jackets like those double-breasted short, many versions to choose one that best suits your needs.
A tailored jacket is comfortable with all outfits
If the vests or jackets Sports are not suitable for certain occasions but you also want to wear a pair of jeans, choose a nice tailored jacket and wear it on any combination, even the most simple and obvious: you will find that even the jeans is reassessed and enhanced , and really it takes on another aspect. The latest fashion trends offer many solutions to wear the jacket in a versatile manner and in all seasons, with colors and really original fabrics, even vintage effect, but always with a cut that hits everywhere and gives a touch of elegance. Do you want to assume a sophisticated look and dress a contemporary cut? Then choose the trench coat, perfectly in keeping with urban and metropolitan style to your look. The trench is a leader lively, light and informal, but it is very nice and is well worn cun more elegant look.
Many models of jackets Men
Of course the men's wardrobe includes jackets of any kind, even the most sporting and comfortable to wear even in the winter season. That make the appearance even padded jackets, real jackets to wear with any look to be comfortable and move freely. For those who like strong leaders here also leather jackets, suede or smooth, depending on your taste, but always fashionable and for those who love adventurous style and a little 'rock. The new materials also offer jackets made of light fabrics, but soft and warm, almost like a second skin, less bulky and excellent fit. Even parka jackets are versatile and functional, perfect to wear for a cool look and refined, capable of adding to the outfit a vintage effect. to every man his jacket, but the models are many and can be spaced from each other that are closest to your own personality.