-30%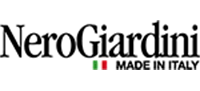 -30%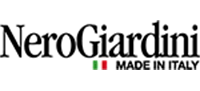 Men shirts on line
The shirt is an important leader in the male wardrobe and there are occasions when you need to wear it. Commercially available many models of men's shirts that are distinguished by the fabric, the cut and style, than those for the office and work, to those for leisure and special occasions. In any context, you have to wear the shirt fits to feel comfortable: on YoungShoes find a wide assortment of men's shirts for all your needs and a wide choice of brands that you can choose the ones best suited to your personality. In fact, you can find lots of shirts to create a sober and rigorous look, ideal as office attire, or to dial a sporty and refined mise, that fits the fashion trends but at the same time reflects your priorities.
Our collection of men's shirts also offers a variety of color combinations and patterns, and can range from solid colors to the paintings to the striped shirts made from fine and light fabrics. And 'in fact present a wide assortment of shirts in cotton, perfect for maximum comfort and the best fit, finished with modern and sophisticated details and embellished with colored cuffs, contrast trim and other details that make every model. In addition to those for the office that require a tie, a look at the casual shirts with soft collar to wear with jeans, slacks, and on all occasions of free time to always be at ease. YonugShoes on the quality and the price are important: in fact we guarantee shirts man by the excellent value for money, beautiful to wear to always be chic during your everyday occasions.
The attention to detail and tissues is important: try the shirts to the imagination of the industry's best brands, ideal to make every single outfit and surprise your friends. Choose between the micro patterns with delicate or bright colors, depending on the preferences and wearing the latest fashion trends for the day and for the evening. Very popular they are also polka dot patterns for the man, or prints inspired by wallpaper with flowers and soft colors that give a touch of novelty if worn under any outfit. The strong trend is also the button down, the buttoned collar similar to the style of the English college, and very beautiful even denim shirts, back to the fore, and much appreciated by the male audience. Also view the large assortment of shirts man solid color, such as white, gray, black, blue and other shades that are able to make even a simple elegant jeans. Among the proposals of course ample choice between long sleeves and short sleeves, each one different from for contrasting details, buttons, collar and other details that highlight the style of each model and brand. YoungShoes on the selection of men's shirts offers the possibility of making up original and eye-catching combinations, to distinguish themselves from common outfits and dress up every day fashionable!