NERO GIARDINI WOMEN'S LEATHER P615230D MID ARTICLE 406 TORTORA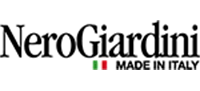 Ankle Boot Wedge Nero Giardini Taupe Color
Upper: Leather
Colour: Tortora
Lining: Leather
Sole: Rubber
Insole: Fixed
Fund: Rubber
Closure: Laces
Heel height: 5,5 cm
Plateau: 1 cm
Fit: Normal
Reference description at number 37
Description:
Nero giardini new collection 2016
The item "MID" are a perfect mix of comfort and originality, produced by Nero Giardini, rigorously are made of padded leather on the front and they allow a good transpiration of the foot; they are ideals for the spring/summer period. These open toe shoes let to glimpse of female feet for women who are attentive to the care of their feet and they love to show off their own nail polish, matching them to your own style. These shoes are ideal in the morning and in the evening, thanks to the bottom and the rubber sole; they have a comfortable hell high only 5,5 cm and a plateau high 1 cm. They have a very convenient and practical side zip that allows a wearability speed. The dive gravy colour can be combined with various colours and their design is adaptable to different styles, from casual to a sportswear.
Nero Giardini is one of the brands that you can find on our online store that chooses for you the best trends of the moment. Free expedition in Italy on 24 hours.