NERO GIARDINI P704880U 200 blue suede man's loafer shoes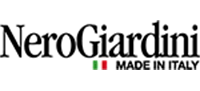 Nero Giardini Loafer Shoes Man
Upper: Suede
Colour: Blue
Lining: Leather
Sole: Rubber
Insole: Fixed
Fund: Leather
Closure: None
Heel height: 2 cm
Plateau: 0,5 cm
Reference description at number 42
Description:
Nero Giardini Spring Summer 2017
The men's line from the Spring Summer 2017 collection signed by Nero Giardini, we present this fantastic soft suede suede, dark blue, with heel-stitched trim around the ankle and tip of the shoe. Decorative bow, the edges of the tongue are serrated, the inside is leather while the bottom is made of hard leather and rubber, with a heel of 2 and a plateau of 0.5 cm: comfortable, casual look and partly vintage, perfect for This summer season!
Nero Giardini men's shoes on YoungShoes!