Nero Giardini Sandal wedges Woman Leather Item P615580D 100 black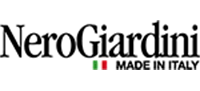 Sandal Nero Giardini wedges black Color
Upper: Leather
Colour: Black
Lining: Leather
Sole: Rubber
Insole: Fixed
Fund: Rubber
Closure: Buckle
Heel height: 10,5 cm
Plateau: 3 cm
Fit: Normal
Reference description at number 37
Description:
Nero Giardini New Collection 2016
The shoes are the best friends of a woman, but in addition to being female, must also be comfortable and breathable!
In the summer to stay cool, nice and comfortable we are the Nero Giardini sandals of brand new collection.
Beautiful and quality thanks to the all-Italian design, as well as the materials and manufacturing are also Italian. The Italian style is unknown, is wanted in the whole world. This sandal has a particular plot of ankle strap that stands out his foot giving stability. In addition, the wedge of 11 cm is also comfortable thanks to 3 cm platform. Ideal for use with any skirt, shorts or jeans.