Nero Giardini Sandal High Hell Woman Leather ItemP615780DE 200 Marine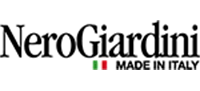 Sandal Nero Giardini High Heel Marine Color
Upper: Leather
Colour: Marine
Lining: Leather
Sole: Rubber
Insole: Fixed
Fund: Rubber
Closure: Buckle
Heel height: 10 cm
Plateau: 3,5 cm
Fit: Normal
Reference description at number 37
Description:
Nero Giardini New Collection 2016
In the new collection Nero Giardini , they can not miss elegant sandals with stiletto heel 10 cm for your most important evenings. The platform allows you to have a stable walking and insole makes the comfortable and ergonomic fit.
The navy blue color makes it even more stylish shoe to wear on occasions or important ceremonies.
To make these jeweled sandals even more sensual is painted blue leather covered with lace tonal always in fashion, and to give a touch of etiquette are an ankle strap. The bands are intertwined harmoniously alternating between the skin and the lace so they stand out the foot and ankle. Choose even in summer comfort and class Nero Giardini!