Nero Giardini men's bomber jacket blue color with adjustable zip article A974540U 200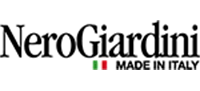 Nero Giardini Men's Bomber Jacket
Outer material: 50% acrylic / 50% wool
Color: Blue
Type: Bomber
Supplier Code: A974540U 200
Description:
Nero Giardini Autumn/Winter 2019
Bomber jacket of Nero Giardini composed by quality materials in fact is all made in acriclica and wool, then warm and comfortable to wear in addition the blue color makes the article fashion and perfect to be able to combine many trousers and shirts fashion.
Buy Now on Young Shoes This Bomber get it delivered to your home in only 24/48 hours with free shipping!!