Wrangler WM171011 16 slip on man navy color with multicolored lining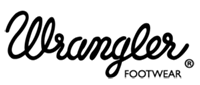 Wrangler Slip on Man
Upper: Textile
Color: Navy
Lining: Textile
Sock: Leather
Plantar: Fixed
Fund: Rubber
Closure: Slip On
Heel height: 3 cm
Plateau height: 3 cm
Reference description at number 42
Description:
Wrangler Spring Summer 2017
Wrangler Spring Summer 2017 line from fresh seasonal men's, youth and personalized look: slip on man "legend" model completely smooth fabric color navy, insertions of the tongue and heel sewn in detail, on the outside and behind the heel is the manufacturer's logo, around the ankle is instead present a white-colored inset with many blue dots, and behind the foot with leather insertion light brown; the lining is a multicolored textured embroidery, heel and platform are both high 3 cm, and the fit is comfortable. The look of this shoe is perfect to pair of jeans, and pants of all kinds!
Wrangler shoes on YoungShoes!