Nero Giardini white leather sandals for women, item E218737D 707.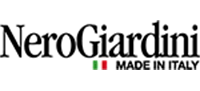 Nero Giardini women's leather sandals
Color: White
Upper: Leather
Lining: Leather
Insole: Rubber
Outsole: Rubber
Footbed: Fixed
Closure: Buckle
Heel Height: 7.5 cm
Platform Height: 2.5 cm
Description:
Nero Giardini women's white leather sandals
Nero Giardini sandals are comfortable and fashionable, perfect for the summer. The white leather upper, leather lining, and fixed footbed ensure the brand's quality. The adjustable buckle closure ensures foot stability, while the high 7.5 cm heel and 2.5 cm platform enhance the feminine silhouette. The non-slip rubber sole ensures safety with every step. Choose the quality of Nero Giardini shoes for an impeccable and fashionable look.