Nero Giardini women's leather sandals in white color, item E307543D 707.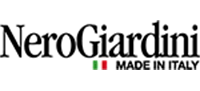 Nero Giardini women's leather sandal
Color: White
Upper: Leather
Lining: Leather
Insole: Rubber
Outsole: Rubber
Footbed: Fixed
Closure: Buckle
Heel Height: 10.5 cm
Platform Height: 2 cm
Description:
Nero Giardini white leather sandals with 10.5 cm high heel and 2 cm platform
Discover the white leather sandals by Nero Giardini, perfect for your summer evenings. The upper and lining are made of leather, the insole is made of rubber, and the outsole is made of rubber. The buckle closure provides stability to the foot, and the fixed footbed ensures a comfortable and enjoyable walk. Add a touch of elegance to your summer look with these exclusive Nero Giardini sandals.