Nero Giardini red polo white stripes972210P U 600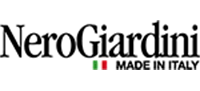 Polo Man Nero Giardini
Outer material: 100% cotton
Color: Red
Type: Polo
Supplier Code: P970440U 200
Description:
Nero Giardini Polo Collection for Spring / Summer 2019
Red Polo made from Nero Giardini in 100 % cotton with white stripes on the collar and sleeves.
The polo is perfect for a life from the office or a casual output. The cotton makes the polo lightweight and breathable, a pole so must have it!