NERO GIARDINI P717610D 707 WHITE low-heeled sandal in white shiny leather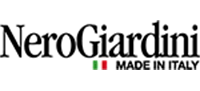 Nero Giardini Sandals Woman
Upper: Leather
Colour: White
Lining: Leather
Sole: Rubber
Insole: Fixed
Fund: Leather
Closure: Bukle
Heel height: 6 cm
Plateau: 1,5 cm
Reference description at number 37
Description:
Nero Giardini Spring Summer 2017
With the arrival of a new season, Nero Giardini introduces its new Spring Summer 2017 collection by introducing a top quality footwear line: leather sandal in white glossy leather, with rectangular inserts on the toes, linked by a small decorated bridge With a bobbin on which the manufacturer's logo is engraved on another insert around the ankle, where the buckle closure is also present; The bottom is made of synthetic material with a 6 cm high heel and 1.5 cm plateau. Comfortable and casual look perfect for your summer days!
Nero Giardini shoes on YoungShoes!