Nero Giardini Sandal wedges Woman Leather Item P615851D 410 Sand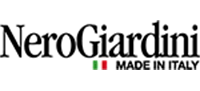 Sandal Nero Giardini wedges sand Color
Upper: Leather
Colour: Sand
Lining: Leather
Sole: Rubber
Insole: Fixed
Fund: Rubber
Closure: Buckle
Heel height: 8 cm
Plateau: 3 cm
Fit: Normal
Reference description at number 37
Description:
Nero Giardini New Collection 2016
When you think of sandal you think summer, the sunny days, travel and entertainment, perhaps it is this association that makes us love so much sandals. The wedge sandals then they are even more popular because more stable and comfortable. Ideal for the long-awaited trip, for a romantic dinner by the sea, this sandal sand-colored leather Nero Giardini Made in Italy of the new spring / summer 2016, summarizes all the qualities that a shoe must have: style, beauty, elegance , quality and comfort.
The leather straps wrap around the foot like a hug. On the front is applied a flower in decorative skin. Choose sandals Nero Giardini, within 2 working days will come to your home.