Nero Giardini woman ecoleather bag P643202D 100 black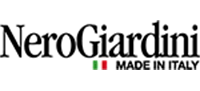 Nero Giardini Woman Bag
Outside material: Ecoeather
Color: Black
Inside Material: Fabric
Internal Organization: Two Pocket Multi-Purpose And A Toy Bag With ZIP
Closing: ZIP
Width: 18 cm
Height: 27 cm
Depth: 7 cm
Applications: Removable Handle
Shoulder Belt: Removable And Adjustable
Supplier Code: P643202D 100
Description:
Nero Giardini Woman Bag
Shoes and bags are always matched, you know, especially on important occasions like a wedding, the birthday of your best friend in the room more in the city or a romantic dinner with your him. Combined with not always means choosing the same colors for shoes and bags as he wanted fashion years 80. If you also want to be more trendy in the most formal occasions mixes this elegant clutch bag with a particular model of Nerogiardini, shoes, maybe another color! Be the designer of yourself and create your own innovative outfits that everyone will envy. This clutch is made of patent leather and has internally two comfortable multi-purpose pockets and a zippered pocket for miscellany!
Style, elegance, innovation, quality: these are the keywords that reflect the brand Nero Giardini.
Mix your style by choosing in our store also your favorite decolletè, in 24/48 working hours will be at your home!
Related products
Hand-picked arrivals from the best designer