NERO GIARDINI WOMEN'S LEATHER ELEGANT MID ARTICLE P615391DE 100 BLACK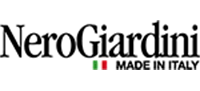 Decolletè Nero Giardini black leather
Upper: Leather
Colour: Black
Lining: Leather
Sole: Rubber
Insole: Fixed
Fund: Rubber
Closure: No
Heel height: 10 cm
Plateau: 2 cm
Fit: Normal
Reference description at number 37
Description:
Nero giardini New Spring Summer Collection 2016
Women go crazy for shoes, they know that with the arrival of spring and summer every day is a 'opportunity to show off new shoes. The neckline is one of those classics that never set, the female shoe for excellence.
In the new collection a Sandals Nero Giardini, can't miss elegant neckline checked for your most important evenings.
The black color is a must, certainly the most classic color, elegant ever for the shoes, as can be combined with each color.
These peculiar cleavage have a 10 cm stiletto heel made more comfortable thanks to a 2 cm platform.