NERO GIARDINI P6 03970 U 124 GRAY LACE-UP LEATHER MAN SHOES ARTICLE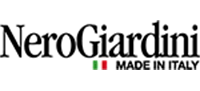 Lace-up man shoes Nero Giardini
Upper: Leather
Colour: Gray
Lining: Leather
Sole: Rubber
Insole: Fixed
Fund: Rubber
Closure: Laces
Heel height: 2,5 cm
Plateau height: 1 cm
Fit: Normal
Reference description at number 42
Description:
Lace-up man shoes Nero Giardini
Nero Giardini New collection SS 2016 Shoes Nero Giardini men.
The shoes Nero Giardini men are always elegant and quality, in accordance with the targets set by the brand.
The shoe lace-up man is made in graysuede and closing as he laces. Ideal to be worn with elegant and casual clothing for a man who likes to be aggressive, but with style.