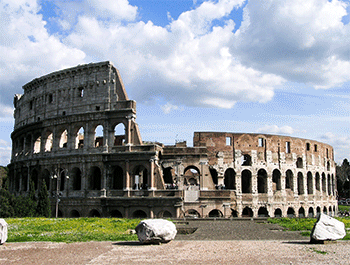 It is often hard to find brands models and measures suitable to you, in our pages is easy to find what you need. If you want to buy shoes in Rome, just choose the item that you need and will arrive soon to your home. At the splendid Rome during peak hours, it is not always easy to get around in a reasonable time, to buy shoes at the best price for the best way is to buy online.
Why you should buy shoes online? First, because the convenience of using your PC / Device (Smartphone, iPad, iPhone, tablet, netbook), choose the product, you can compare it with others, you order it and is shipped directly to your home, without moving a muscle! All Easy Right?
Also great if you don't want to stress your legs before a ceremony (Marriage, Communion, Baptism).
Use of competition:
There are many, Companies that deal with selling shoes in Rome; This definitely helps consumers because there is more competition and retailers seeking to lower their prices at most. Web retailers are hundreds and competition is even stronger. That's why on YoungShoesSalerno.it you will find incredibly low prices, because our company has been offering its customers (many in Lazio) products that come directly from the factory.
With us...you are comfortable before and after:
If you are looking for shoes in Rome, Lazio, know that we at YoungShoesSalerno.it consider the word "Comfortable" at the base of our business for five reasons:
- From the comfort of your home, you can browse our products:
- Choose and order directly online by signing our area users;
- Conveniently contact us via Whatsapp number 342-1878743 or by calling 089-2580676 for further explanations / purchasing;
- Pay online with the main circuit or cash upon receipt of goods;
- Enjoy your relaxing moments on our certified quality products.