B. Young man loafer SUPER4 ABRASIVATO BURGUNDRY Italian brand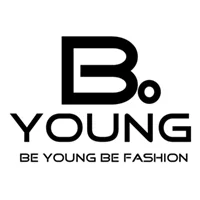 B. Young Loafer Shoes Man
Upper: Leather
Colour: Burgundry
Lining: Leather
Sole: Rubber
Insole: Fixed
Fund: Leather
Closure: None
Heel height: 3,5 cm
Plateau: 2 cm
Fit: Normal
Reference description at number 42
Description:
B. Young New Collection Fall Winter 2016/2017
New line of men's shoes produced here in Italy with our brand B. Young, our craftsmen have put the utmost attention to detail during processing, using also the finest leather for the ultimate in production quality; moccasins completely in burgundy patent leather men, trimmed with stitched across the back of the foot and heel, trim and serrated style, hard rubber bottom with 3.5-cm heel and 2 cm platform. A unique style for a comfortable shoe and practical, handmade product and all made in Italy!
B. Young man on YoungShoes shoes!