B. Young man loafer SUPER4 ABRASIVATO BLACK Italian brand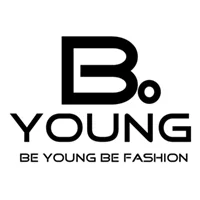 B. Young Loafer Shoes Man
Upper: Leather
Colour: Black
Lining: Leather
Sole: Rubber
Insole: Fixed
Fund: Leather
Closure: None
Heel height: 3,5 cm
Plateau: 2 cm
Fit: Normal
Reference description at number 42
Description:
B. Young New Collection Fall Winter 2016/2017
For this winter season 2016/2017 we decided to bring our own personal line of men's shoes, license plate B.Young, hand-made shoes by our Italian artisans, with high quality materials and with the utmost attention to detail!
We present these beautiful loafers man in black patent leather, with listings sewn along the back of the foot and behind the heel, the top edge is machined so as to give a serrated effect, the bottom is solid and compact hard rubber, with a heel 3.5 cm and 2 cm platform; unique of their kind, are ideal to combine with a stylish outfit.
Product made in Italy!
Loafers B. Young on YoungShoes!